An absolute classic – The Little Prince is a fun, deep, timeless and modern fairy tale that allows readers to view the world from a child's perspective. It invites readers to re-examine how you look at the world and the meaning you attach to the people and things around you.
Reading this book is a beautiful experience! It has a raw and charming story that will make you feel a variety of things – it will make you laugh, cry and learn all at the same time. I am certain, you will feel the desire to re-read the book after you've read it. In fact, I loved it even more after the first time I read it.
Certainly, The Little Prince is a book that you can re-read over and over again – you'll be amused to feel a deeper impression each time. Some say you have to re-read this book 3x in your life – one when you are 8, second when you are 18 and third when you are 80.
The Most Translated & Greatest Book of All Time
Aside from the Holy Bible, The Little Prince has become the most translated book in the world. To date, it has over 301 translations and it's still increasing. It has sold over 140 million copies across the globe, thus, making it one of the best-selling, most loved and one of the greatest books of all time.  | Source: babbel.com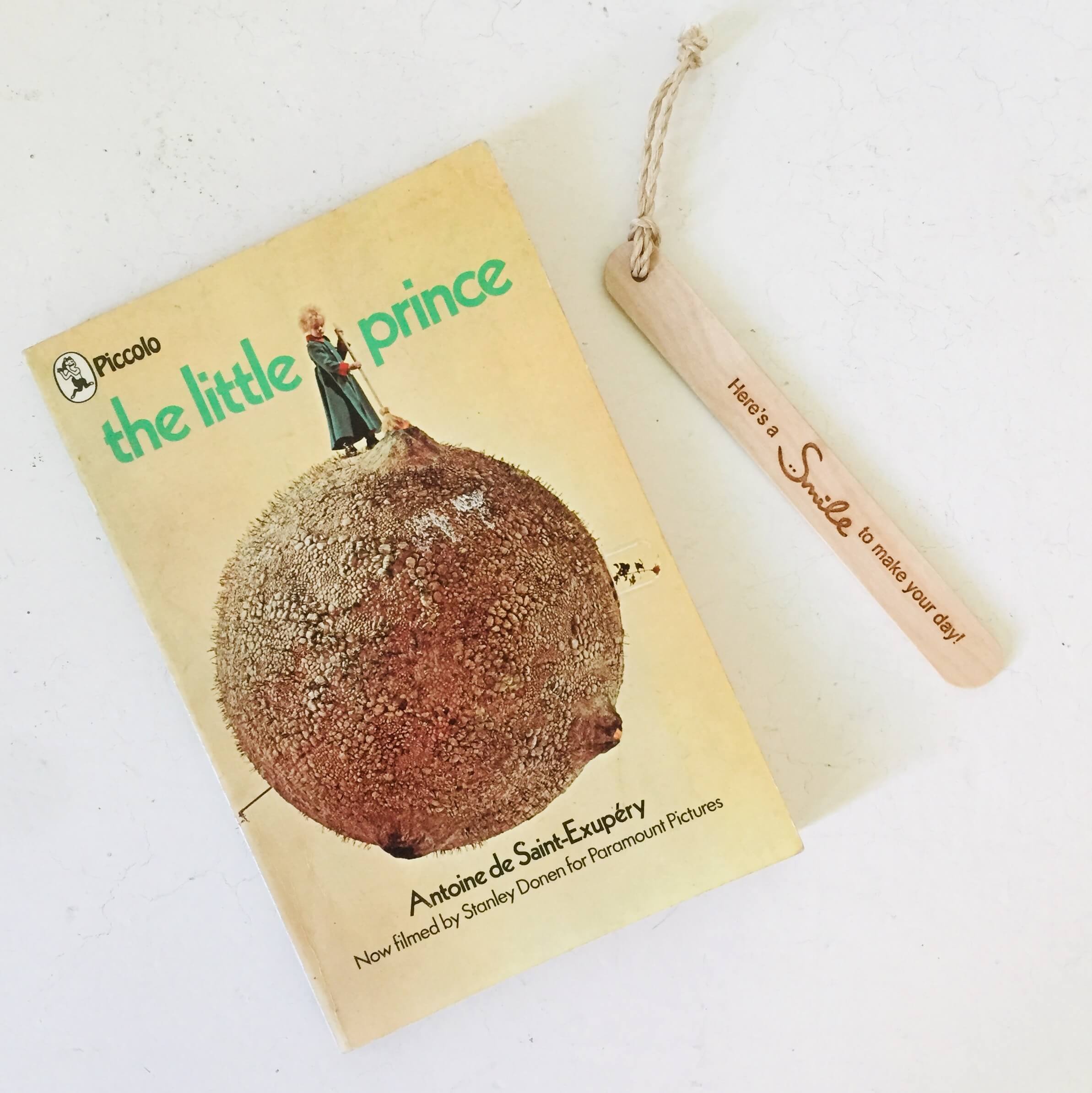 The classic novel "The Little Prince" by Antoine de Saint-Exupery
The Little Prince Story
This book invites you to dive into the peculiar yet adorable world of the little prince – a young boy who lives on a small distant planet with three volcanoes and one rose. One of the most important characters in the story is the rose – his one and only friend on his planet. The rose is a complex little creature whom he has to look after day after day – he would water her every day, put a screen to protect her from caterpillars and place her in a glass globe every night. One day, he grew tired of tendering his rose and decided to went away to explore the galaxy. Along his journey, he passed by many interesting places and met memorable characters which give him precious realizations. 
To give you a better grasp of what the story looks like, here is an excellent book summary for you:
Synopsis of The Little Prince
The Little Prince Author: Antoine de Saint Exupery
The book was written by a French author named Antoine de Saint-Exupéry. He is an aristocratic aviator, a fighter pilot of the French Air Force, and a low-key writer who has produced fictional books for adults including the Night Flight, the Wind, Sand and Stars and The Little Prince. | Source: brittanica.com
Top 10 Best Quotes from The Little Prince
There are so many heartfelt excerpts from the book, but here I outlined 10 of my topmost favorites.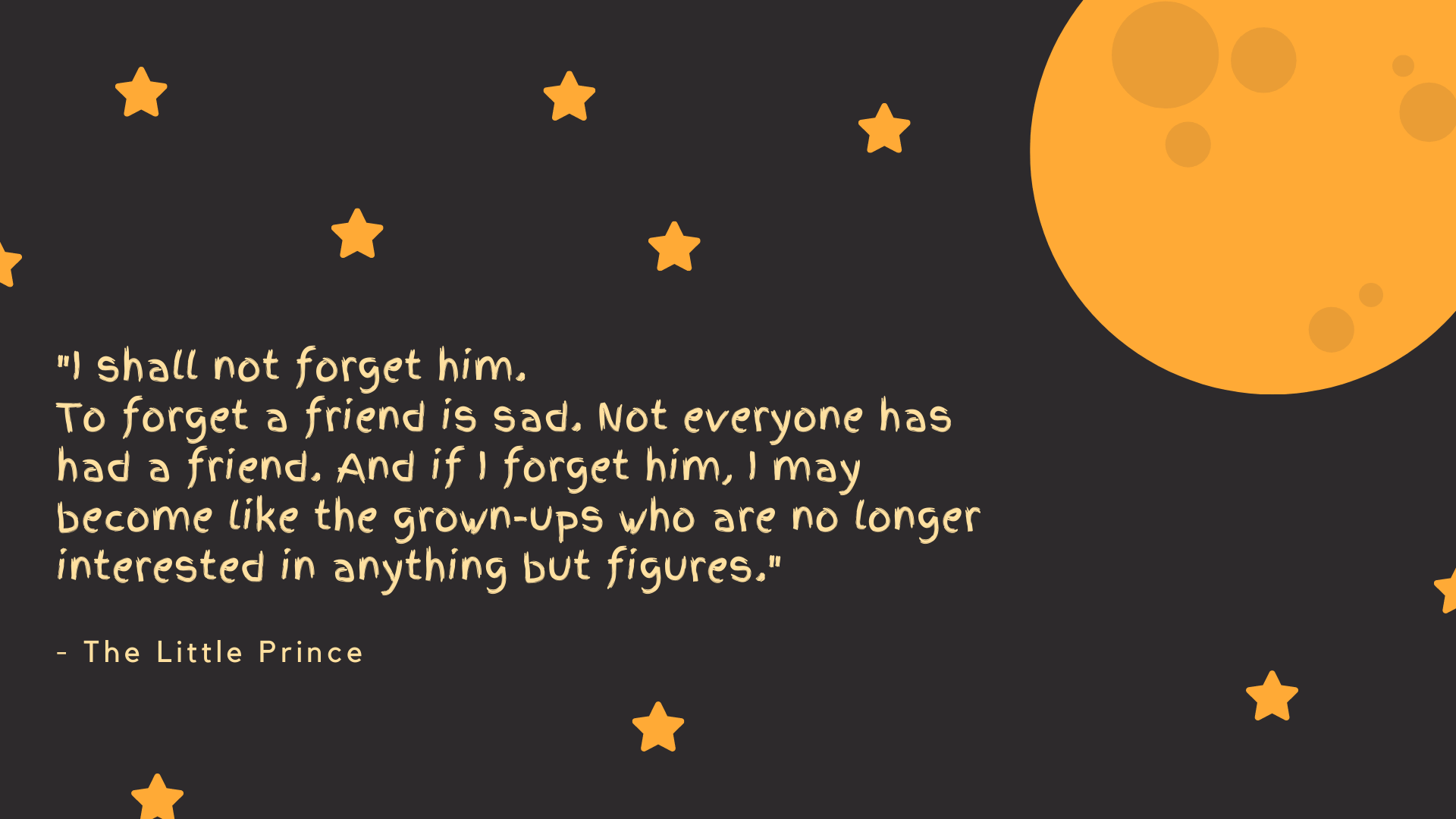 1) I shall not forget him. To forget a friend is sad. Not everyone has had a friend. And if I forget him, I may become like the grown-ups who are no longer interested in anything but figures.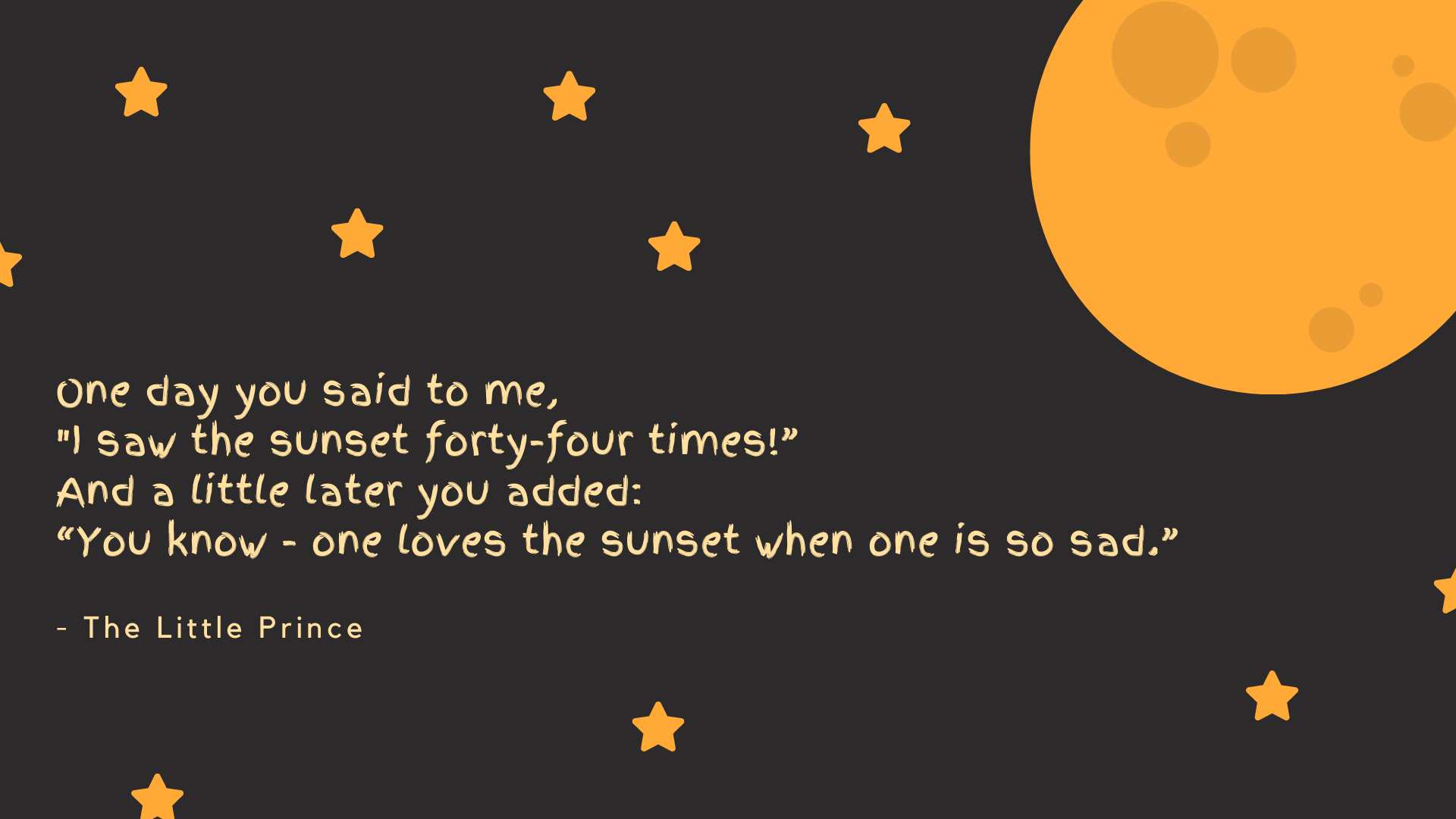 2)  One day you said to me, "I saw the sunset forty-four times!" And a little later you added: "You know – one loves the sunset when one is so sad."
3) "To me, you are still nothing more than a little boy who is just like a hundred thousand other little boys. And I have no need of you. And you, on your part, have no need of me. To you, I am nothing more than a fox like a hundred thousand foxes. But if you tame me, then we shall need each other. To me, you will be unique in all the world. To you, I shall be unique in all the world."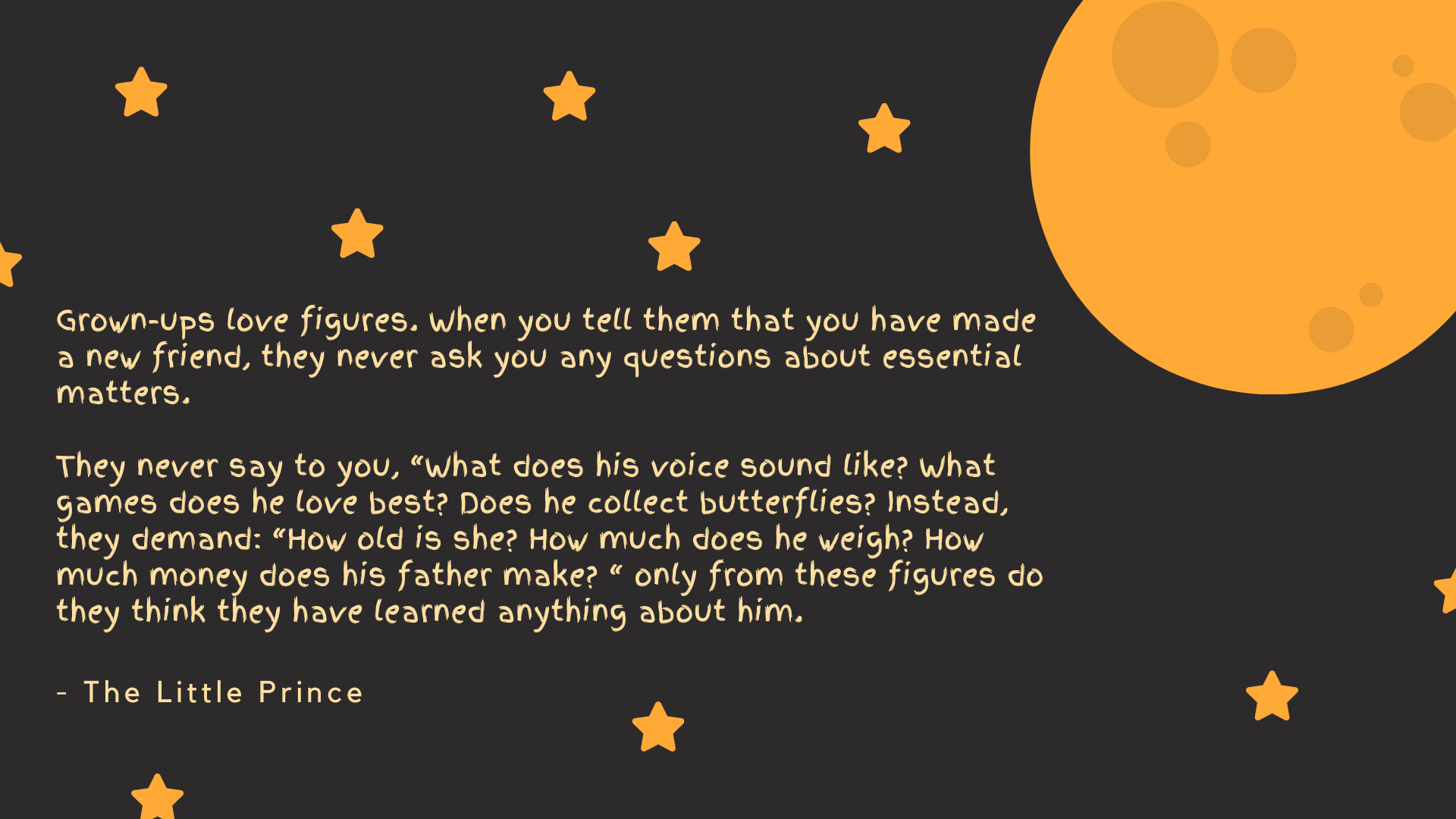 4) Grown-ups love figures. When you tell them that you have made a new friend, they never ask you any questions about essential matters. They never say to you, "What does his voice sound like? What games does he love best? Does he collect butterflies? Instead, they demand: "How old is she? How much does he weigh? How much money does his father make? " only from these figures do they think they have learned anything about him.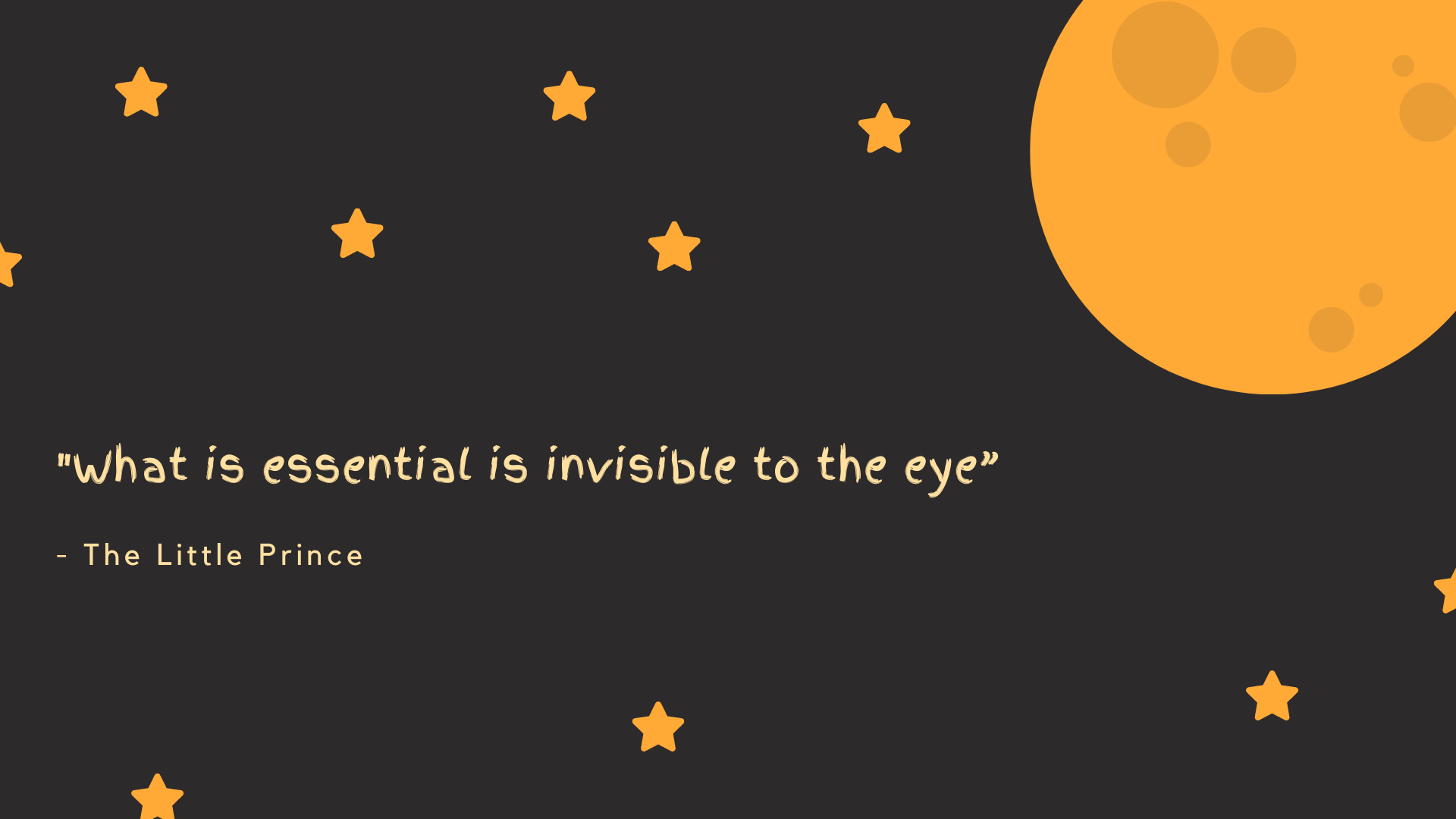 5) "What is essential is invisible to the eye"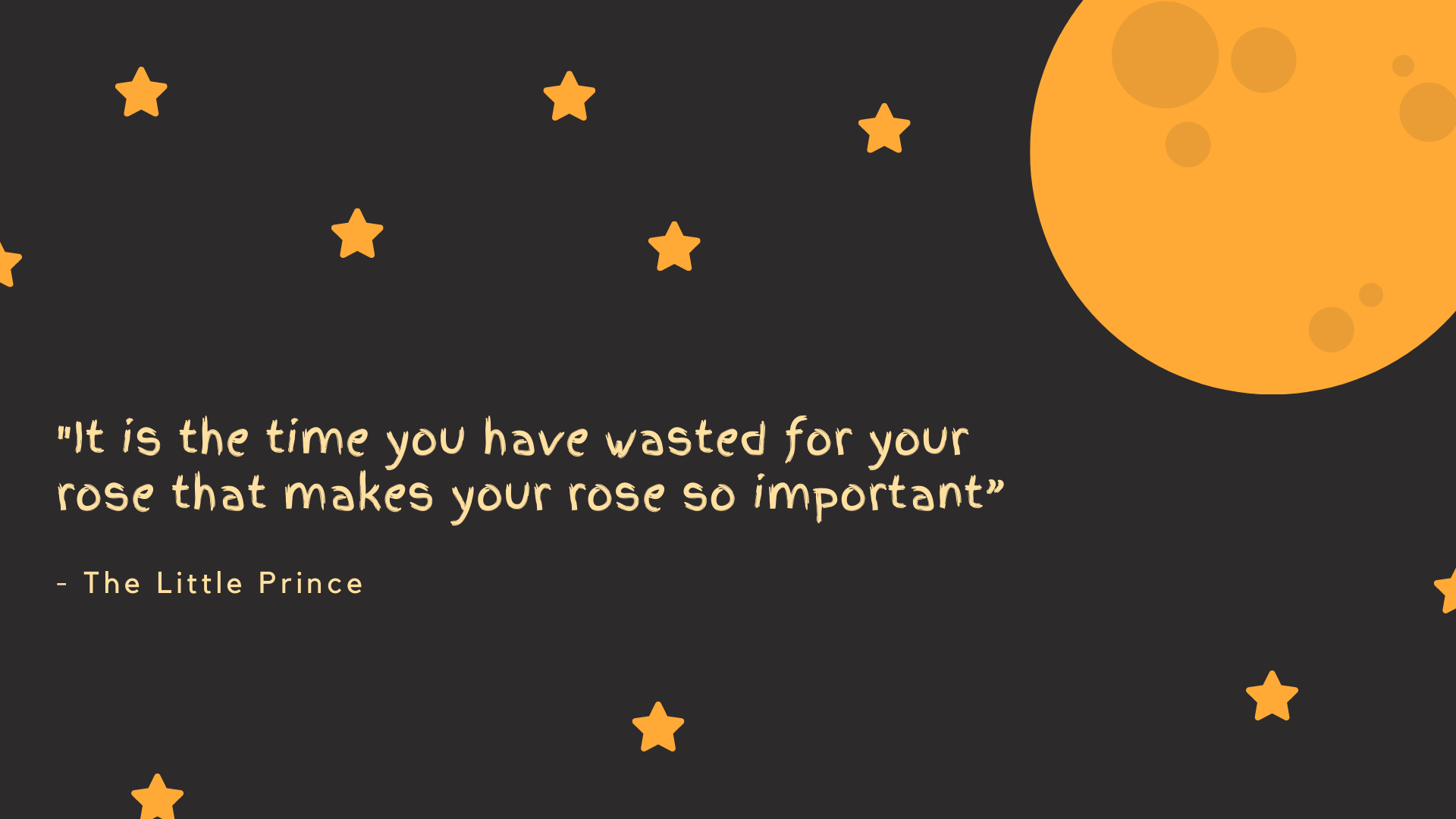 6) "It is the time you have wasted for your rose that makes your rose so important"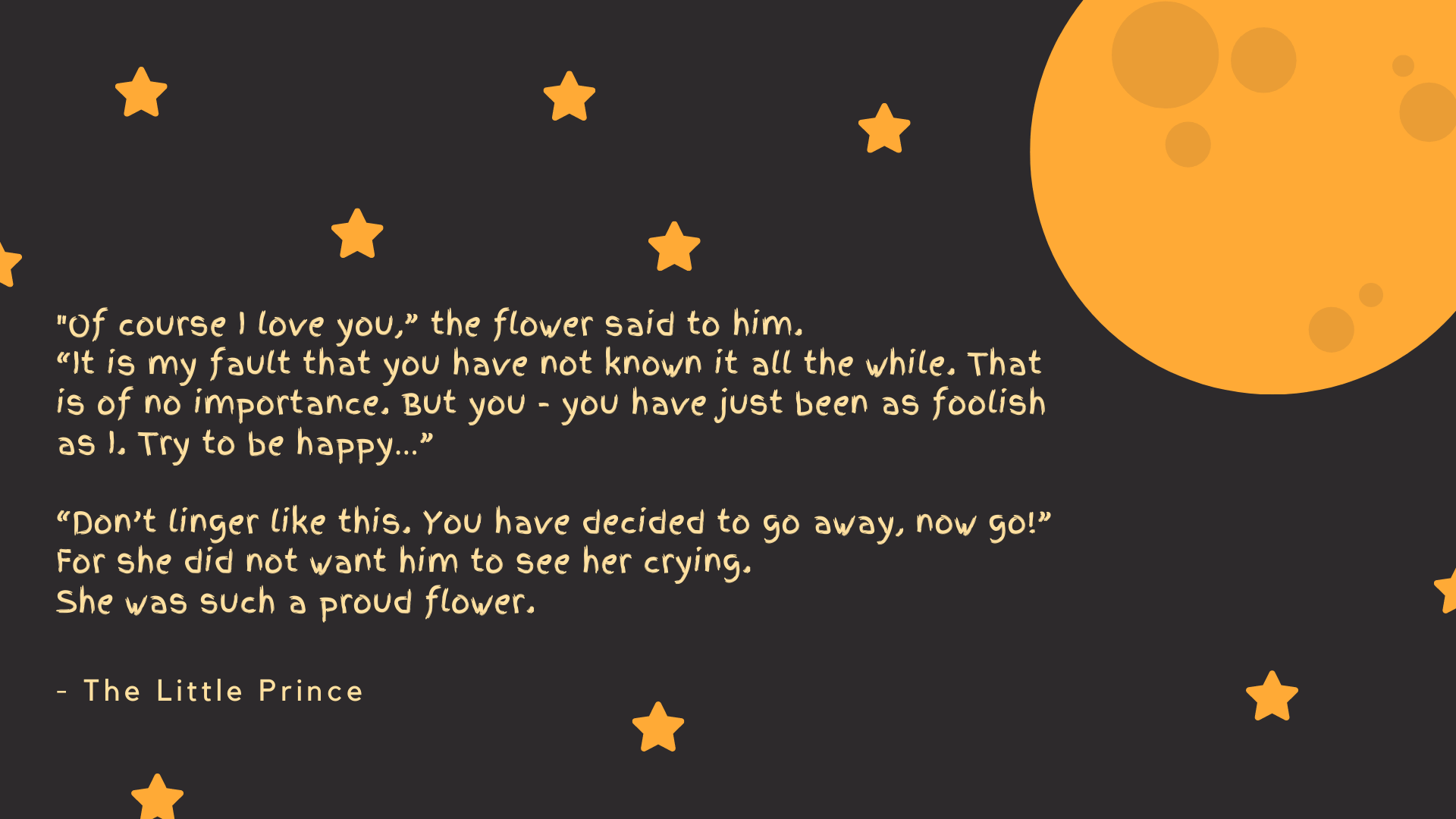 7) "Of course I love you," the flower said to him. "It is my fault that you have not known it all the while. That is of no importance. But you – you have just been as foolish as I. Try to be happy…"
"Don't linger like this. You have decided to go away, now go!" For she did not want him to see her crying. She was such a proud flower.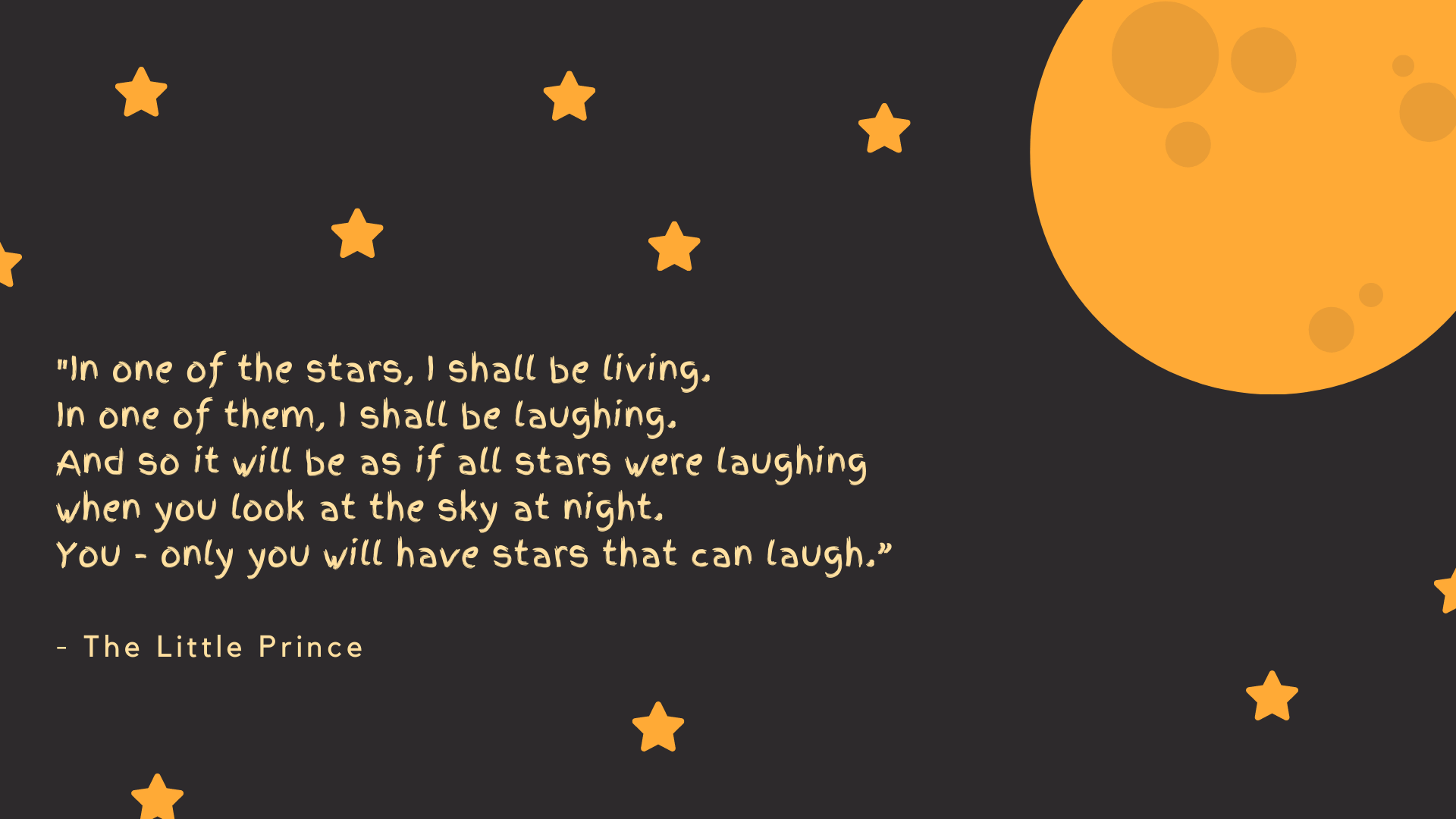 8) "In one of the stars I shall be living. In one of them, I shall be laughing. And so it will be as if all stars were laughing when you look at the sky at night. You-only you-will have stars that can laugh."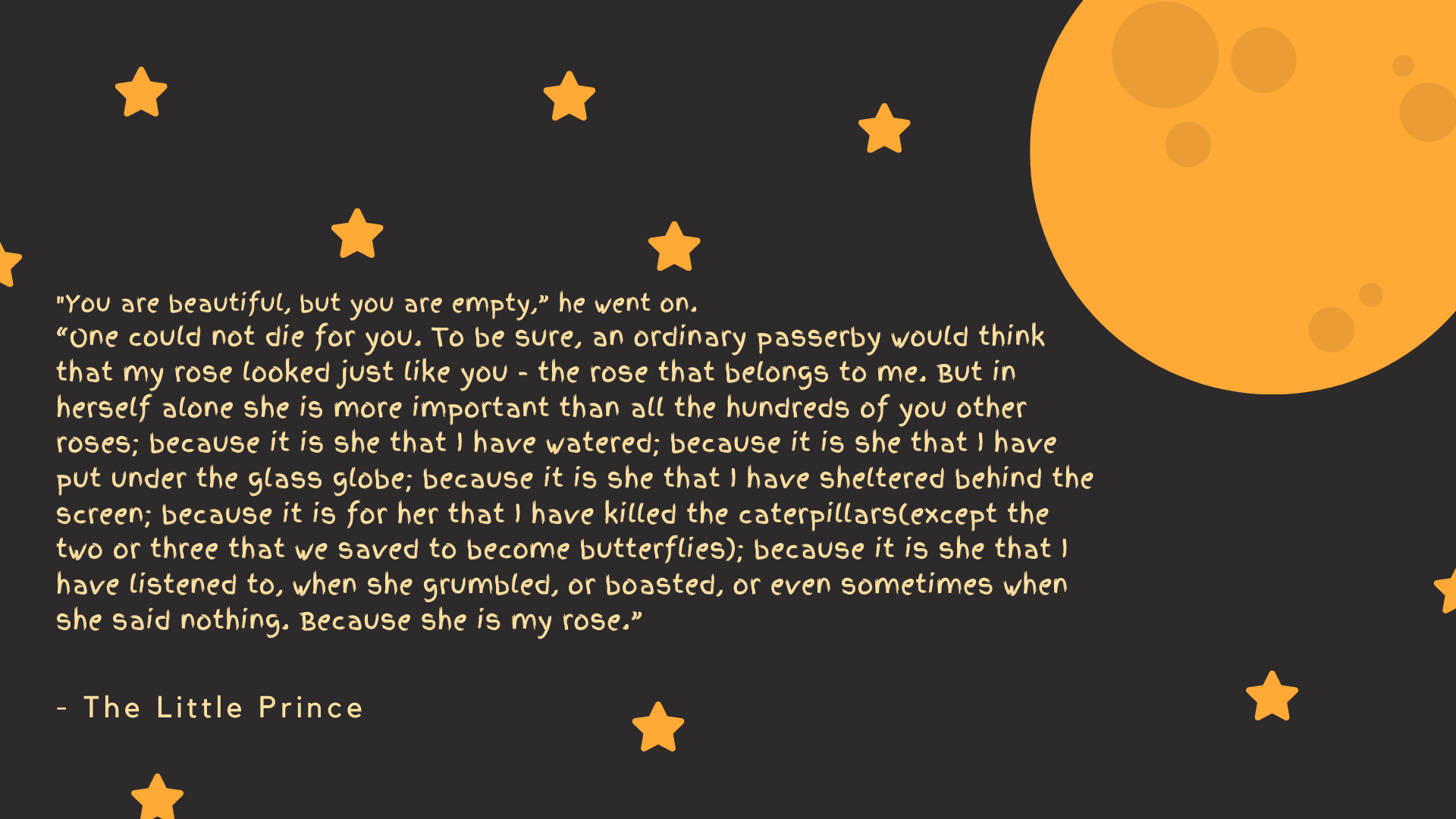 9) "You are beautiful, but you are empty," he went on.
"One could not die for you. To be sure, an ordinary passerby would think that my rose looked just like you – the rose that belongs to me. But in herself alone she is more important than all the hundreds of you other roses; because it is she that I have watered; because it is she that I have put under the glass globe; because it is she that I have sheltered behind the screen; because it is for her that I have killed the caterpillars(except the two or three that we saved to become butterflies); because it is she that I have listened to, when she grumbled, or boasted, or even sometimes when she said nothing. Because she is my rose."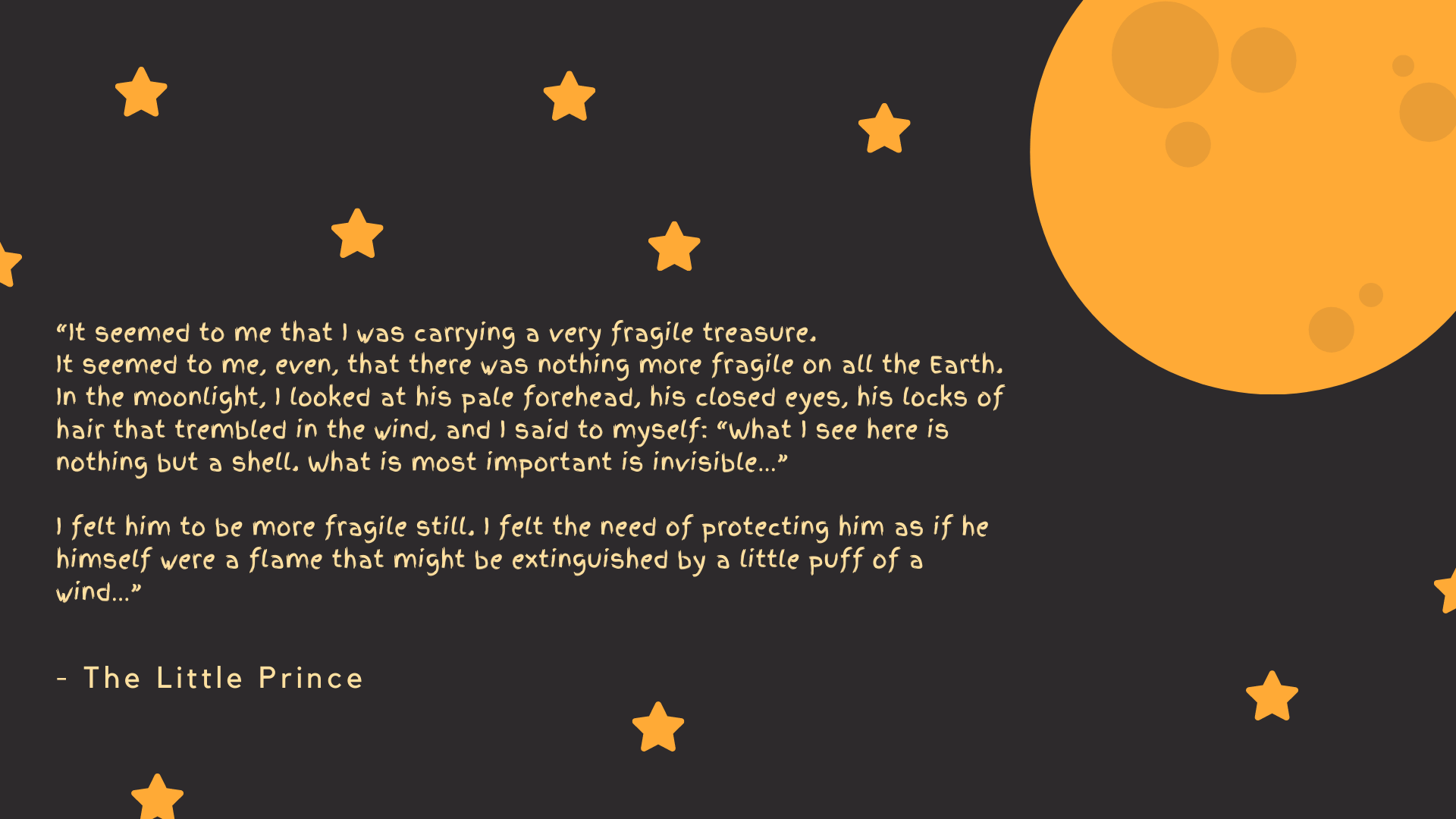 10) "It seemed to me that I was carrying a very fragile treasure. It seemed to me, even, that there was nothing more fragile on all the Earth. In the moonlight, I looked at his pale forehead, his closed eyes, his locks of hair that trembled in the wind, and I said to myself: "What I see here is nothing but a shell. What is most important is invisible…"
I felt him to be more fragile still. I felt the need of protecting him as if he himself were a flame that might be extinguished by a little puff of a wind…"
The Little Prince Excerpts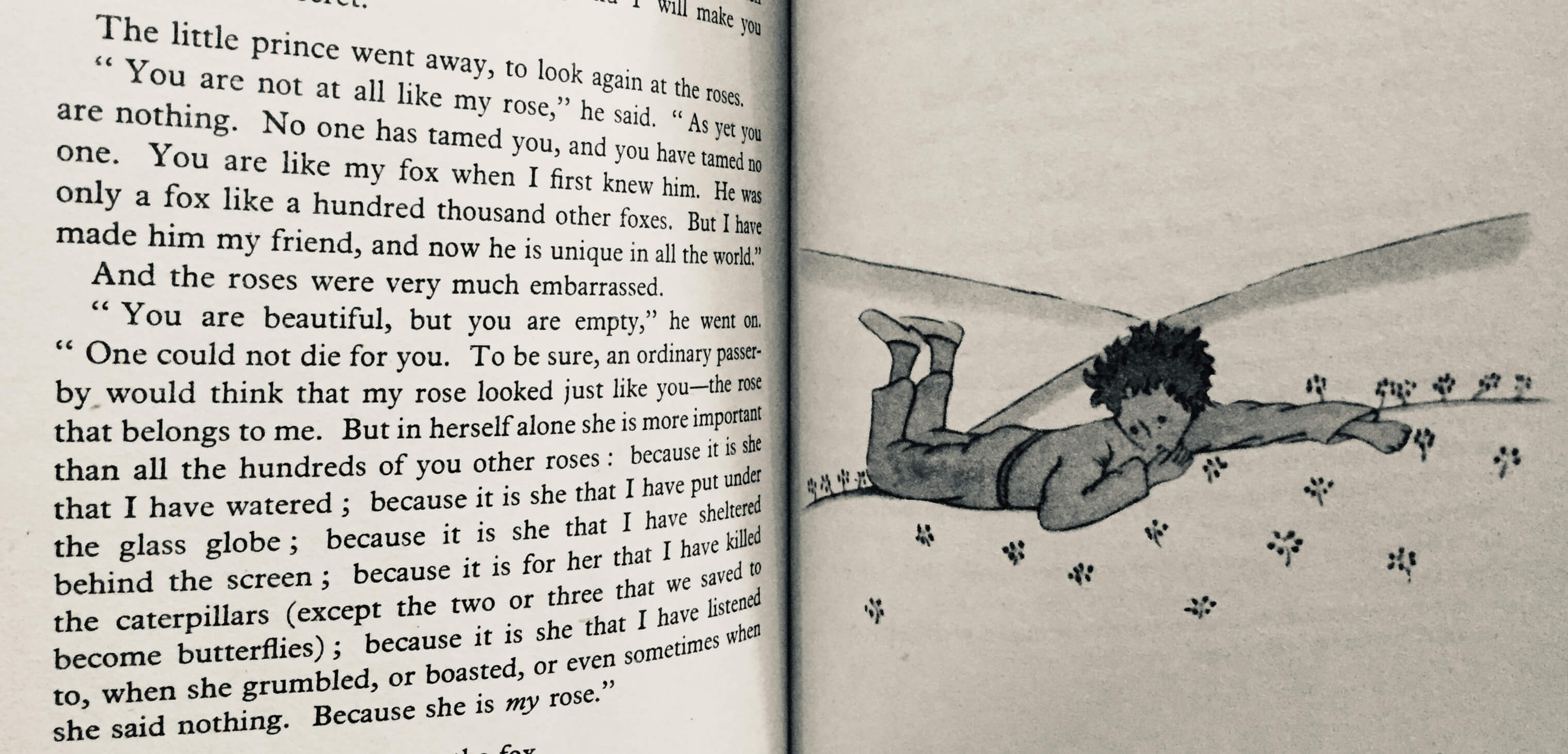 A page from The Little Prince book with drawings and text
A Must-Read: The Little Prince
If you want a great book to read, then The Little Prince is certainly an excellent choice!
It is an amazing tale about solitude, loneliness, friendship, love, loyalty and finding life's meaning. You'll be surprised to pick up so much wisdom with every tiny little detail in the story. The clarity of its words and illustrations are so effective, so simple and so pure.
It is an open-ended book that lets readers attach their own meaning to it. It has a subtle philosophical approach that invites readers to introspect the things around us.
Indeed, the book is meant to be a self-interpreted journey – this is probably the reason why it appeals to everyone, across all countries, across all ages.
If you haven't had this book yet, then make sure to grab yourself a copy and read it – it is a true gem.