Technopreneurship – this is the starter (engine) of the digital world. It is basically technology and entrepreneurship combined. With the rise of Information Technology (IT) products and services, smart devices, online transactions and all other different innovations, technopreneurship soars with both young and experienced businessmen on its wings.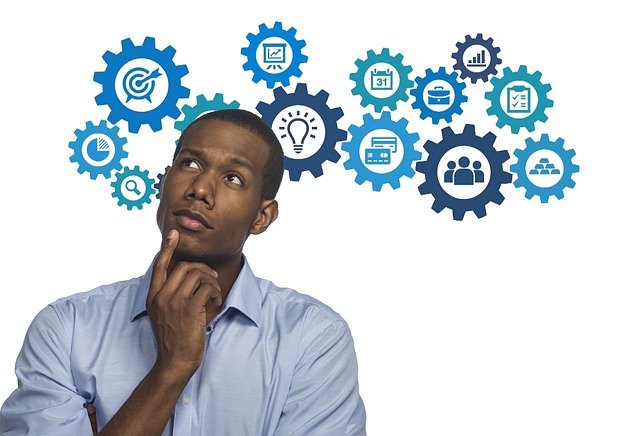 In first world countries like the USA and Japan, technopreneurship is all over the business sector. In many other countries though, like the Philippines, these things are still in their early stages. In this article, we would like to list a few of the bold, intelligent, tech-driven and innovative businessmen/technologists who became very successful.
Diosdado Banatao
Mr. Banatao, also known as "Dado", is a Filipino technopreneur who rose from poverty to wealth. After acquiring his masters degree, he worked for different tech companies, and later excelled and developed..
the first 10-Mbit Ethernet CMOS with silicone coupler data-link control and transceiver chip
the first system logic chipset for IBM's PC-XT and the PC-AT
the local bus concept and the first Windows Graphics accelerator chip for PC's
He co-founded three tech companies, he has spent time with engineers and professors at Homebrew Computer Club and he is providing scholarships to engineering and technology students.
Joey Gurango
Mr. Gurango is a Filipino technopreneur who went through bankruptcy and even loss of programmers. Now, he is a founder of successful software companies. Here are some of his past/present positions and accomplishments.
He is a part of the Philippine Center for Entrepreneurship's Ten Most Inspiring Technopreneurs.
He's been included into Microsoft's Hall of Fame for Most Valuable Professionals.
He is the chairman of Capiz ICT Council, CODE Scholarship Fund and CodersGuild.net.
He is the Chief Evangelist for Technology Ecosystem Development initiative (TED).
He's a recipient of the Azure Flare Award (IBPAP).
Joey works with ICT Councils in the Philippines to launch the TED initiative for different cities in 2021. His IT advocacy is for the software products sector to become a major contributor to build the nation.
Orlando Vea
Without a doubt, Mr. Vea is one of the country's most successful technopreneurs. He is famous for founding and/or being the CEO of companies related to mobile communications, though he accomplished a whole lot more than that. Here are some of his past/present legacies.
Co-founder of Smart Communications, Inc.
CEO at PLDT Communications & Energy Ventures, Inc.
CEO/Founder, Voyager Innovations Philippines
Founder and CEO of Paymaya
He made efforts to make mobile devices and telephone service available for all. He is also a known expert in Retail and Wholesale and E-Commerce, and has been invited as speaker on business-startup conferences.
In this time of pandemic, where digital services arise, it might be a great idea to invest in technological innovations because people tend to stay at home and use their computers and mobile devices to do their jobs, be entertained and even open businesses online. If you are a Filipino businessman or trying to be one, this is perhaps the best time in your life to be a technopreneur. The world is changing and it needs smart role players who will lead mankind to a brighter future!
Winston Damarillo
Mr. Damarillo is a Fillpino technopreneur who came from a well-off family in Bohol. However, his family suddenly lost everything, and he started to sell bulldozer parts in order to continue his studies. Now, he has built several technology startups that are very successful. The most recent one being Morphlabs. Here are some of his legacies.
He used to work at Intel where he became a venture capitalist.
He sold companies that were acquired by big names such as IBM and Iona Technologies.
He became the Chief strategy officer in PLDT in 2015
He was the executive chairman of Amihan Global Strategies.
He was named the young global leader at the world economic forum in 2010.
He is a global leader in the world of business and entrepreneurship. He has written two books that are about business and how the landscape of business is changing.
Leandro Leviste
Leandro is a technopreneur who comes from a very prominent family. His mother is Loren Legarda and his fater is Tony Leviste. However, he did not follow his family's tradition of entering politics instead he went to Yale University and studied entrepreneurship.
He ended up dropping out of college. He was only 23 when he founded Solar Philippines, which is company that provides solar power in the province. Here are some of his other accomplishments.
He started the 2 MWh Solar-Battery Micro-Grid project in Paulan, Oriental Mindoro which is the first solar micro-grid of that scale in Asia.
He opened the first solar panel factory in 2017.
He innovated the local power industry by closing an 85 MW power supply agreement with Meralco at Php 2.99/kWh.
He was recognized as part of Forbes Magazine's 30 under 30 in 2016.
He is leading the way in reusable power and sustainable energy. His dream is to give Filipino's access to cheap, clean and reliable power.
Rachel De Villa
Rachel is a technopreneur who graduated from Quezon City Science High School back in 2009. She obtained a computer science degree from UP Diliman in 2013.
She is one of the co-founders of Cropital, an agritech startup which aims to provide farmers with sustainable and scalable financing through crowdfunding. Here are some of her accomplishments.
She was recognized as part of Forbes Magazine's 30 under 30 list.
She was awarded as Woman in business startup of the year in ASEAN.
She was a recipient of the Creamsilk Woman Empowerment Scholarship.
She was one of Cosmopolitan Magazine's Fun Fearless Females.
She created Cropital because of agriculture which she says is the most neglected industry in the country. She wants to promote a better agricultural industry in the country.
Diane Eustaquio
Diane is a technopreneur who graduated from UP Manila with a degree in B.A. Organizational Communication. She used to work as an executive assistant at First Pacific Company LTd where she gained exposure and skills in entrepreneurship. Here are some of her accomplishments.
She is the executive director of IdeaSpace, a non-profit accelerator program for early-stage tech startups in the Philippines.
She is also the first Philippine holder of a Business Incubation Management Certificate from the International Business Innovation Association.
She has had a hand in all the startups that joined IdeaSpace. She is responsible for the incubation and acceleration program.
Gian Scottie Javelona
Gian is a technopreneur who made his very first mobile app back when he was a student at the Polytechnic University of the Philippines. It was called the PUP Mobile Portal and it was created in 2013 when he was in 3rd year college.
He founded his own company called Orange Apps Inc. He was helped by several investors from IdeaSpace Foundation and Mircosoft Corporation. Here are some of his accomplishments.
He is known as the pinoy Steve Jobs.
He represented the Philippines on the first Reality TV show in Channel news Asia Singapore where he was the youngest and the only Filipino company who made it to the top 10.
He was awarded by Manila Bulletin as one of the top 7 newsmakers of 2012.
He was awarded PUP innovator of the year in 2013.
He is one of the 30 under 30 young achievers of Meg Magazine.
His vision is to change the way the world learns through his new product called khwana which is a platform for the K-12 program. He wants to make education available and accessible for everyone.
Patch Dulay
Patch is a technopreneur who studied global E-business in France way back in 2009. He is an IT Professional whose main interest is online crowdfunding. He started The Spark Project after his studies because he was inspired by the US based crowdfunding site, Kickstarter.
His dream was realized in Manila. The advocacy of the company is to help empower aspiring entrepreneurs to start businesses with the help of crowdfunding. Here are some of his accomplishments.
The Spark Project represented the Philippines in the Impact Investment Summit Asia Pacific in Australia.
He is the only Southeast Asian recipient of the US State Department's Professional Fellows Program Alumni Impact Awards in 2018.
He is an alumnus of the Global Shapers Community of the World Economic Forum.
He has a passion for serving entrepreneurs. He aims to help people turn their business ideas into reality.
Danilo Manayaga
Danilo is a technopreneur who graduated as a Chemist but dreamed of becoming a Pilot. Little did he know that he will be passionate and expert in a different field.
Started as a Sales Agent, he later became the primary advocate of Biotechnology in the Philippines. Biotechnology is the use of biology to solve problems and make useful products. He is also among the few who have prominent names now in bioenergy. Here are some of his accomplishments.
President & CEO at SERVAC Philippines Inc.
President & CEO at Secura International Corp.
Founder of GE Healthcare Bio-Sciences Corporation
He has been active in encouraging the government to invest more research on agri-biotechnology and giving expert suggestions in the process.